i'm getting tired of my bedroom looking exactly the same, at least it has for the last 3 years. it's just so puny... the room size, the bed, the closet, everything....that it's hard to really change anything in it dramatically; rearranging isn't even a possibility. that's how small we're talking. but someday i'll have a new room that will definitely be bigger and i can guarantee that it will look amazing! i'll deck it out with some of these fun things from anthropologie, if i'm making enough money. [can anyone explain to me the pricey-ness of anthropologie?] i'd make-over my whole place, including my wardrobe, in the style of anthropologie if i could. i love how carefree and non-fussy everything is there. especially the home stuff. it all looks so warm and inviting. and isn't that what you want in the space where you spend most of your time? the things i wish i could redecorate with:
this quilt (and shams too, of course)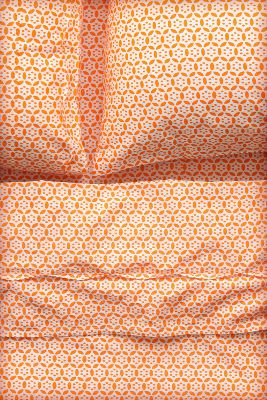 accompanied by these sheets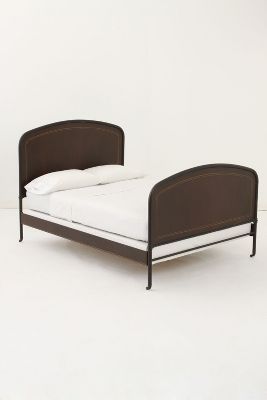 on this bed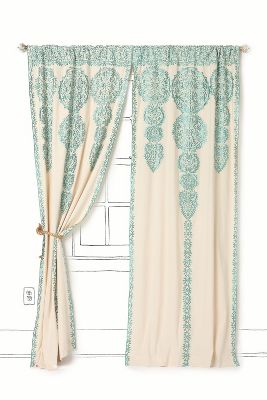 these curtains on the windows
and this dresser sitting on the opposing wall.
can't you just picture it all? i can. of course there would be more than just the obvious bed, dresser, comforter/quilt, sheets, and curtains. these are the bigger picture things though!
last time i was in anthropologie, i was eyeing their adorable aprons. they remind me of some of the aprons my grandma had when i was little. i'm pretty sure next time i enter the store i'll be coming out with one of them... like this one. doesn't it look like something you could just wear out in public? so fun.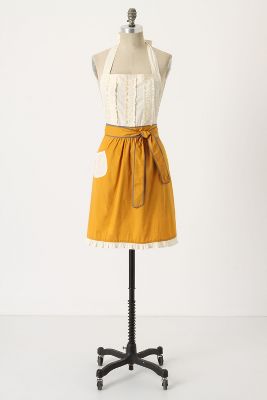 in the mean time, however, i'll remain content. i am incredibly blessed to have a roof over my head and a nice warm (or cool) place to stay year round. having the ability to be more creative with my living space or having more living space to be creative with is something that i'm really looking forward to.