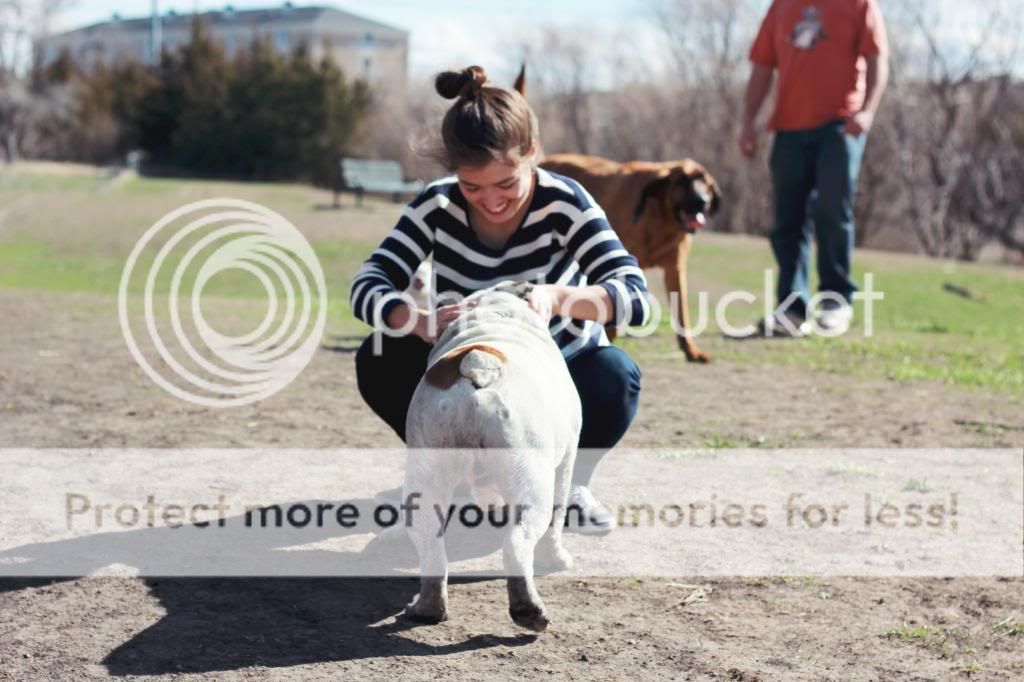 this past saturday the weather here was so nice that we were able to take charlie to the dog park for the first time! i think every other dog owner in lincoln was there too. not to brag but i'm pretty sure charlie was the star of the dog park that day.
with that being said...
i love my puppy.
i love my puppy because now i have an excuse to go to the dog park and see massively huge bulldogs named buddy who i just want to cuddle with! also, i just love my puppy.
charlie has been a blast so far. full of attitude and lots of sass.
it's like we picked a teenager... except maybe less stressful?
{fun fact: when charlie runs, her back right leg flies up into the air uncontrollably. pictures to come.}